Theme: Blog

Thank you very much

For the many birthday messages & presents!!


Last night's birthday event at Ginza's Armani was exciting.

Everyone who kindly participated, thank you!!


Starting today is the the raging billows of Nagano prefecture's TSUTAYAs – 5 events in rapid succession.


11th
5:00PM~ TSUTAYA Wakasato Store
8:00PM~ TSUTAYA Minamimatsumoto Store

12TH
12:00PM~ TSUTAYA Matsumoto Shonai Store

2:00PM~ TSUTAYA Higashimatsumoto Store

4:00PM~ TSUTAYA Kitamatsumoto Store

Everyone in the suburbs of Matsumoto, Nagano

Come to me with love.


http://www.toshi-official.com/event/#10111

After that

17th I have a guest performance at the event concert "KOREA MUSIC FESTIVAL" in Seoul, Korea.


18th Finally the TOSHI with T-EARTH concert
In Onomichi city, Hiroshima prefecture

http://www.t-earth-official.com/


19h At the Tokyo Shinjuku Culture Center
I have a collaboration talk & concert with
The world renown pianist
Cyprien Katsaris.


http://www.toshi-official.com/concert/schedule.html#1102





I'll go at this new beginning
With enthusiasm!!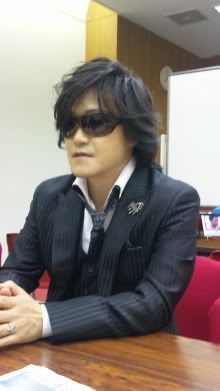 ------

Cyprien Katsaris - http://en.wikipedia.org/wiki/Cyprien_Katsaris